HÜTTEN
There are 7 camping cabins for rent, six 8-bed cabins and one 2-bed cabin.
All cabins have a fantastic view over the water towards Askersund and Stjernsund.
The cabins are equipped with refrigerators, hobs, coffee machines, kitchen utensils, glassware / dishes, pillows and duvets for the specified number of beds.
All 8-bed cabins were newly built in 2020 and are of a very high standard. They have a shower, toilet, hot water in the kitchen and a large veranda with garden furniture. Each of these huts is 54 square meters.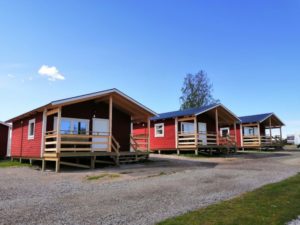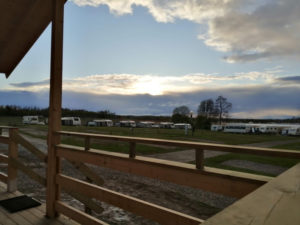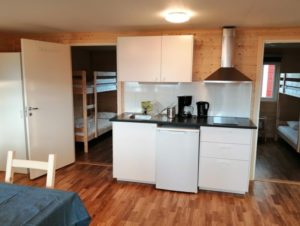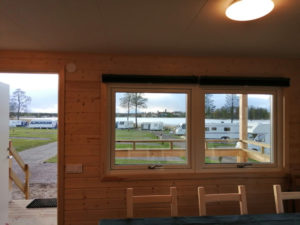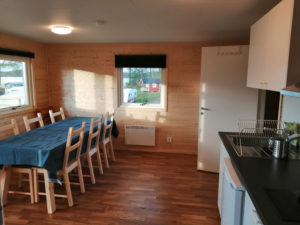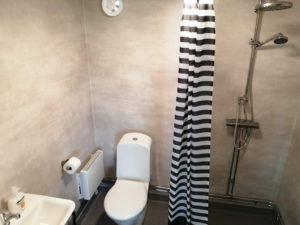 The 2 bed cabin is of a simpler standard but is close to the service house with showers, toilets and the outside counter. The house has a veranda with tables and chairs. The size of the hut is approximately 10 square meters.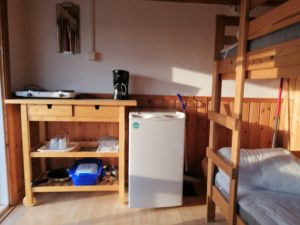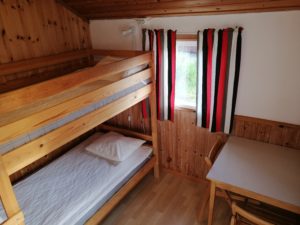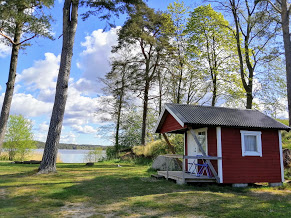 Bed linen, towels and consumables are taken by yourself or rented / bought at the reception.
The guest is responsible for the final cleaning (cleaning equipment available). Men can also be ordered from reception for a fee.
Camping hosts conduct an inspection with the guest prior to departure.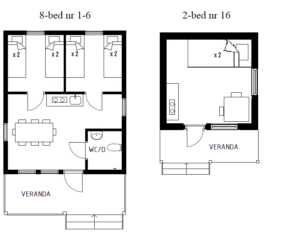 CAMPING
Wir haben 115 Campingplätze für Wohnwagen und Wohnmobile mit Strom. Viele Platze sind in der Nähe des Sees und haben eine herrliche Aussicht.
ZELT
Sie sind willkommen, Ihr Zelt neben dem See einzurichten.